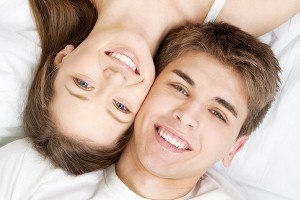 When you schedule an appointment with our
cosmetic dentistry
office, we will ask you a variety of questions in order to gain an understanding about what you like or don't like about your smile.  This allows us to make a customized treatment plan that is based on your particular needs and the health of your smile.  While we can perform a wide variety of procedures, we want to address the issues that are important to you instead of offering a one-size-fits-all plan.Here are some of the questions we may ask while creating recommendations for you:
Are your teeth interfering with your lifestyle?
We want to know if there is anything that you cant do or can't do comfortably due to your teeth.  For example, if you are wearing dentures and they are interfering with your ability to sing in the choir, we want to know about it.  If you feel that you can't eat all of your favorite foods – let us know that too.  Additionally, if there is anything unique that you do that is perhaps high impact, we should know so that we can plan accordingly.
What don't you like about your teeth?
 Be as specific as possible and list out anything that you don't like about your teeth or your smile.  For example, if you have a crooked tooth, you hate or a gap that embarrasses you, we can fix them if we know about it.  In our
cosmetic dentistry
office, we can address all of the issues that you have and explain what your options are.
Are you in any pain?
If your teeth or gums hurt in any way, we need to know about it.  Don't leave anything out, even if it seems minor.  We can inspect your teeth and gums to determine what the issue is and treat any health problems that you are having.  This way we can ensure that your
cosmetic dentistry
procedures improve your health instead of covering up an existing problem.
What is the right shade of white?
How white teeth should be is a personal preference.  Let us know how white you want your teeth to get so that we can arrange or that as part of our treatment plan.  If you need to look at samples let us know.
Do you like the size of your teeth?
 Consider if you feel that your teeth are the right size, too big, or too small.  We can address any sizing issues that you have as part of our cosmetic dentistry procedures.  This is actually fairly common.
Do you like the size of your gums?
Let us know if you think that you show too much or too little of your gums when you smile.  These are common concerns and we an address both of them.In our cosmetic dentist office, we want to get to know you and learn more about your goals and your lifestyle.  Dentistry is far more than keeping teeth healthy.  It is a way to ensure that your teeth help to improve your quality of life rather than detract from it. Schedule your appointment to discuss what your options are.