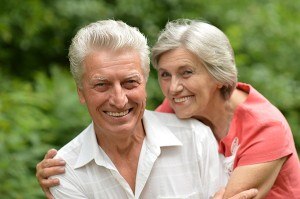 Many people need an
emergency dentist
.  You never know when a minor toothache will start to cause unbearable pain or when Junior will have a tooth knocked out at baseball practice.  When these things happen it isn't smart to wait weeks to see the dentist.  If you're in pain, you need to see a dentist right away and Gilbert G. Garcia, DDS can help. Traditionally dentists tend to have shorter hours and some only work four days a week.  This can make it hard for patients to get the care they need in an emergency.  How do you know where to go when wake up Sunday morning in excruciating dental pain?  Dr. Garcia has solved this problem by returning emergency phone calls after hours.  When you need help, simply call our office and if we don't answer leave a voicemail for us to promptly return.  Just be sure to specify that it is an emergency. Here are some reasons why people need an
emergency dentist
.
Severe pain. Sometimes, cavities and tooth decay don't cause pain immediately.  You may have some discomfort when eating certain foods or the occasional sharp pain, but nothing that would interfere with your lifestyle.  As a cavity grows or tooth decay worsens the pain can suddenly become severe.  When the pain cannot be controlled with gentle medication it is time to visit the dentist and resolve the issue immediately.
A tooth falls out. While losing teeth is typically associated with children, gum disease can cause teeth to fall out unexpectedly.  When it does, it is important to visit the dentist quickly to make sure that all of it fell out and to see if the tooth can be salvaged.
Broken tooth. When children and adults play sports or rough house it can be easy to have a tooth get knocked on something and chip or break.  This can be extremely painful and cause discomfort when eating, drinking, or speaking.  As an emergency dentist, we can repair a broken tooth quickly so that you, or your child, can get back to living a pain free life.
A filling or dental crown falls out. This could easily happen to you.  Overtime fillings and crowns can become loose and fall out when eating something sticky or your tooth being hit during play.   We can replace it quickly.
A common misconception is that if a tooth falls out there is nothing that can be done.  The reality is that an emergency dentist may be able to save it, if you are seen quickly enough.  One tip is to place the tooth into a cup of milk while you wait to see the dentist.  At the appointment, we will examine your tooth and gums to determine if the tooth can be restored. If you experience any of these symptoms outside of normal office hours, call Gilbert G. Garcia, DDS.  If we don't answer the phone leave us a message, stating your emergency, and we will respond quickly to make sure that you can receive the dental treatment you need without delay.