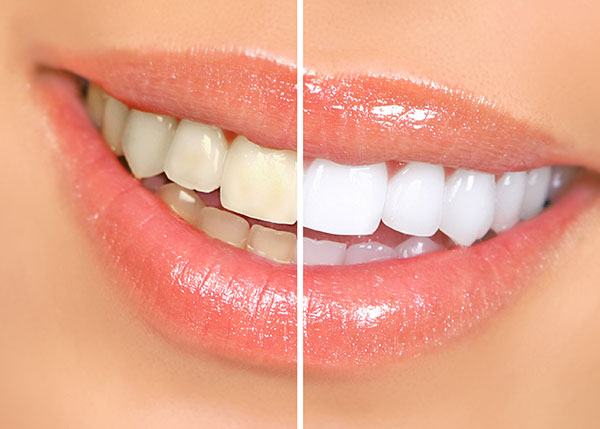 If you are getting married, our teeth whitening treatment will give you the smile you need to look amazing in photographs. This is one day where you want to look as stunning and radiant as you feel. Most people spend months planning their wedding, thinking of every detail from where it will be, to what they will wear, who will be invited, what band will play, and more. Even more brides and grooms spend hours in the gym, exercising to look amazing for the day of and the honeymoon after. While all of this is important, do not forget one crucial element – your smile. Both men and women say that a person's smile is typically the first thing they notice and that it is highly influential in whether that person is considered to be attractive. To be sure you make an excellent impression and look amazing for the millions of photographs that will be taken, schedule an appointment with our office.
In our dental office, we will begin by cleaning your teeth and removing any plaque and tartar that has built up. It is easy for this to happen over time, but plaque can also make your teeth look yellow and stained in addition to creating a risk for infection. By cleaning your teeth, we are doing two things: helping your smile to look better and preventing sudden toothaches as you gear up for your special day. This is critical for both, but it will not be enough to give you the bright white smile you are looking for, and this is where a second treatment can be helpful.
Our teeth whitening procedure can complete the transformation by eliminating the deep stains and discoloration that have settled into your teeth. Whether yours are yellow due to taking regular antibiotics or from drinking gallons of coffee doesn't matter, we can remove the stains either way. To start, we will apply a whitening solution to your teeth that contains peroxide. Most whitening solutions do, but what makes ours unique is that it is designed to penetrate your enamel and begin the process of oxidization. This is where the molecules inside your teeth reflect less light and become colorless, giving your smile its brilliant white appearance.
It is important to note that our teeth whitening solution is drastically different than what you can buy in the store because the solution is stronger. Store-bought kits are designed to remove surface stains from your teeth, and while that may be good for a touchup, it will not be enough to dramatically change your smile in time for your wedding. If you try it, you may be disappointed by the results. However, if you visit our office, we can show you how white your teeth will become and create a plan together for giving you an amazing looking smile right away.
To get started and love your smile in time for your special day, call and schedule an appointment right away.
Cosmetic Dentistry

>
General Dentistry